Ivan Kral Albums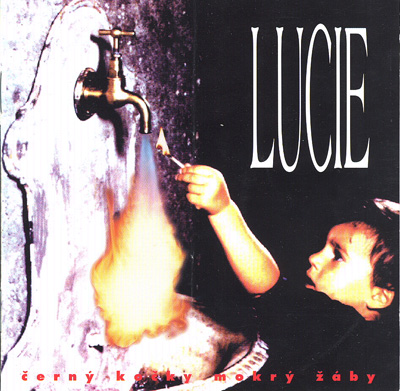 Lucie - "Cerny Kocky Mokry Zaby (Black Cats, Wet Frogs)"
Ivan earned Best Producer Grammy for rock band, Lucie's album entitled "Cerny Kocky Mokry Zaby".
Ivan's song "Sen" took home another Grammy for Best Song. This album gave Lucie 3 additional Grammys in the categories of:
Best Album, Best Group, and Best Sound Recording.
Download 4 videos from the album by clicking the song below (WMV format):
Note: these are large files (~15M each) coming from the Czech Republic, so there may be a slow download to the US.
"Sen" Video:
http://www.lucie.cz/video/lucie_5.wmv
"Laura" video:
http://www.lucie.cz/video/lucie_6.wmv
"Amerika" video:
http://www.lucie.cz/video/lucie_13.wmv
"Vona Rika Jo" video:
http://www.lucie.cz/video/lucie_14.wmv
LUCIE band website with links to sound and video:
http://www.lucie.cz/