www.ivankral.net
Listen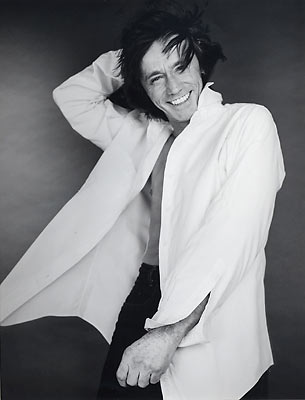 Listen to selections from Ivan's solo albums on BMG, Universal, PolyGram, Cdirect and Zensor. These are in MP3 format.

All music and lyrics Ivan Kral copyright Bohemia Music/ ASCAP.

Ivan Kral: Vocals, Guitar, Bass, Keys
Copyright: Ivan Kral, Bohemia Music / ASCAP

Studios: Monongo /Berlin; Sono /Prague, Svengali/Prague, Czech Television/Prague, Ebony/Bratislava


Thanks to Additional Musicians and Engineers: Jaromir Klempir, Ed Zawadski, Honza Krizek, Honza Vanicky, Ivo Pospisil, Zbynek Pavlicek, McKenzie Brown, Vladimir Jurasek, Zdenek "Charlie" Blazek, Andrej Seban, Lubos Moravec, Milan Cimfe, Martin Kreuzberg, Frantisek Honnig, Frantisek Raba, Jiri Hurnik, Jana Praskova, Zdenek Jirousek, Jiri Zajic, Marek Minarik, Emil Fratrik, Vlada Papez.


Photo by Robert Tichy